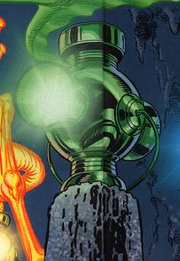 Power Batteries are constantly charged by the Central Power Battery to manually fuel about 7200 individual Green Lantern Rings.
With few exceptions the Power Ring is limited to a 24 hour charge and must be recharged in the Power Battery on a daily basis.
Abilities
Edit
It charges up a Green Lantern Power Ring.